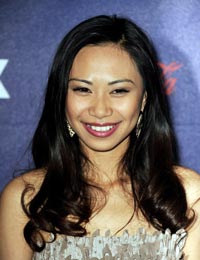 American Idol Season 2012 has been broadcasted since last January yet and honestly, I have only watched it recently. I only  got curious about the show lately when almost all our local tabloids and local tv news talk about Jessica Sanchez… that she was saved from elimination by the judges after receiving the lowest number of votes in the top7 round…that she is the first female to be saved by the judges… that it was the first season where a recipient of the save made it to the Top 2!
The American Idol finale is upon us! We can't wait!!! Finalist Jessica Sanchez will give her all one last time in an effort to win over voters and earn the title of American Idol 2012… the mixed blood AI.. half Mexican and half Filipina.
I go for JS!  I'd give my vote to her not only because of her singing voice but most especially I am a Filipina, too. To JS- more power and good luck!!!