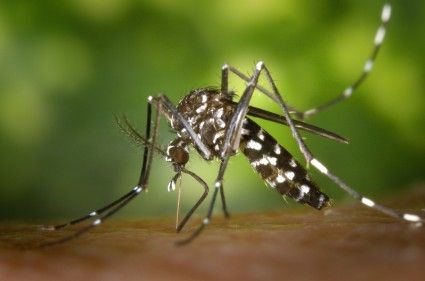 Female mosquitoes have a tendency to feed on human blood. Not only can a mosquito bite be quite painful, but it can also cause severe sickness. Mosquitoes are well-known disease carriers that can bring illness to an entire country. Here are some effective ways to keep mosquitoes away from the home.
Eliminate standing water
Standing water attracts mosquitoes. It provides the perfect environment for these nasty pests to breed. A single mosquito can lay up to 200 eggs in a pool of standing water. Some of the key areas to watch out for include mud puddles, buckets, old tires, and empty flowerpots. Standing water can also accumulate in clogged rain gutters.
Flower gardens
Certain types of plants are able to repel insects effectively. Some of the best plants to use for mosquitoes include citronella, marigold, catnip, and ageratum. Mosquitoes typically hate the smell of these plants. Digging a flower garden beside the doorstep is a great way to keep mosquitoes at bay. Some people also like to hang flowerpots along the porch ceiling.
Consider installing screens
Screens are beneficial for lovers of the outdoors. Although screens provide a barrier against mosquitoes, they still allow people to experience the freshness of the outdoor air. A screened-in porch enables residents to relax without being approached by hungry mosquitoes. Placing a large net over a child's outdoor play area will also help to repel mosquitoes.
Use citronella candles
Mosquitoes tend to be attracted to incandescent lights. Instead of using incandescent lights to illuminate the outdoor area, use citronella torches. These are especially useful for hosting cookouts and patio parties. The mosquitoes will not be able to endure the strong smell. However, remember to keep children away from the flames.
Treat the lawn with a mosquito repellent
Some professional services specialize in mosquito prevention. They treat the entire area with a specialized mosquito repellent. This allows the homeowner to have complete mosquito protection for about three weeks. Luckily, the treatment does not contain any harmful chemicals. Children and pets will be able to play in the yard without the threat of being attacked by mosquitoes.