We never spend more time in our gardens than we do in the summer. You may catch the last of the sun's rays when you come home from work, you may dine outside with your family and you may party the night away when it's someone's birthday – all in the garden. Therefore, you would be forgiven for wanting to make your garden look its best. Decking is a perfect way to solving some of your most common garden problems.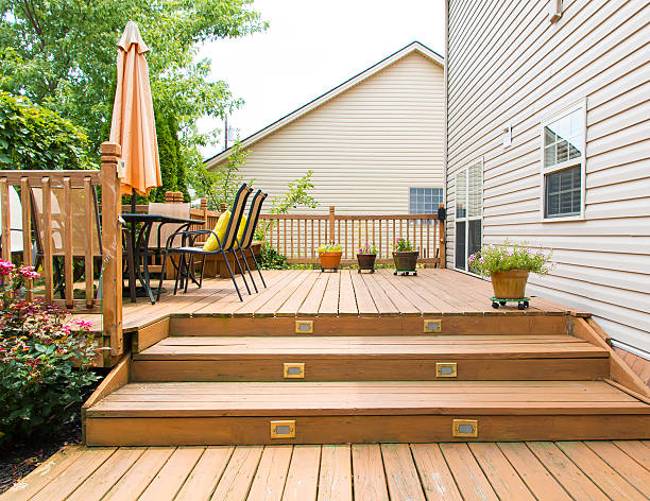 Level Out
You are not alone if the fact that your garden is not level frustrates you. There are not many gardens that are. That is the beauty of nature. However, it can be slightly inconvenient if a guest comes around to sit in the garden and wobbles off an unbalanced chair. Surprisingly, it costs a lot less to use decking to cover an uneven garden than it does to actually level it out. Getting a decked seating area will mean you never have to worry about someone having an accident because the floor is not levelled out.
Dining Outdoors
What is the one thing that can spoil dining outdoors? Insects! There is nothing worse than tucking into a delicious meal and having gnats fly around your face. When you are dining next to trees and plants, you are more likely to attract the insects that usually perch on them. Having a decked area that is secluded or set away from the rest of the garden will mean you are more likely to enjoy your meal without having to swat something every five seconds.
BBQ Ready
The summer is the perfect time for hosting BBQs. It is not always safe to have a hot BBQ on a lawn or right next to plants and bushes. In fact, at times it is nothing more than a fire hazard. Having your BBQ on your deck will mean you have a dedicated to space to cook safely, away from anything that could easily ignite. Instead of having a seating area on the decking, use the space as a buffet style area. Get people to fetch their food one or two at a time so you know you have plenty of space to cook and move around without potential for accidents.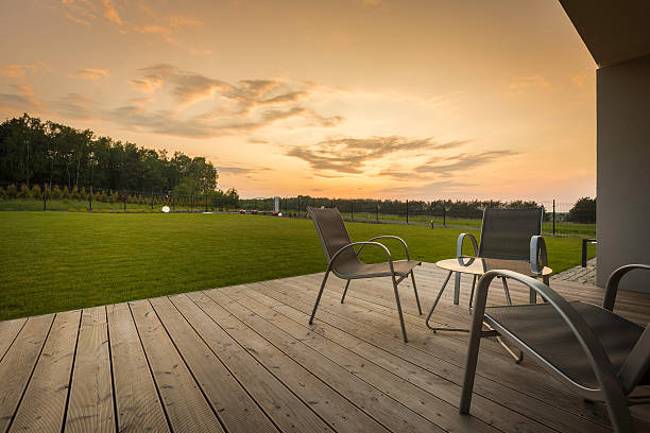 Hot Tub Foundation
It's Summer time and you deserve a treat. Imagine sipping on bubbly and picking at strawberries in your own hot tub. Well, the dream does not have to be unreachable. There is no better place to put a hot tub than on decking. It also means you can use your hot tub all year round because decking provides the perfect non-slip surface. Click here to find out more about decking options for your garden. It is best to get some advice when it comes to the size of your decking, and it may help to know which hot tub you would like to purchase first.
If you are planning to put decking in your garden, try to match the color and wood to what you have already got in your house. That way, you can create a perfect flow from your front door to the back door.