When you hit a certain age, do you feel like there are certain things that you should and should not be doing? For a while, it seemed like when you hit the menopause; you have to chop off your hair and not wear certain items of clothing, in an effort to 'look your age' and 'age gracefully.' However, nowadays, those traditional notions for aging well have become a lot less strict and looser. So if you are approaching a certain age, then you might want to read a few of the following; a modern guide to aging gracefully.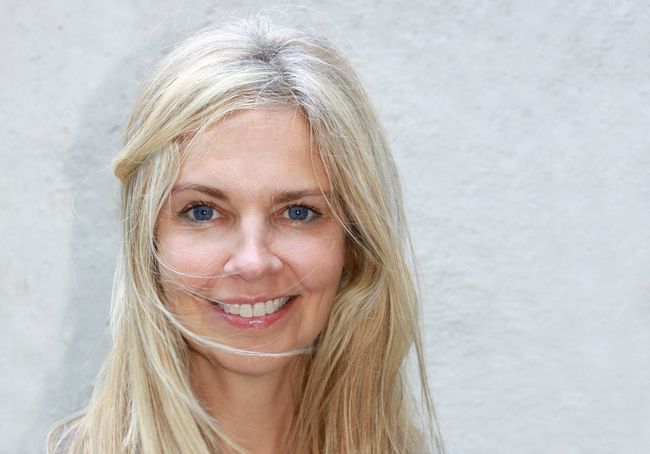 Ease Up on Hair Color
When we get older, our hair can become more brittle. Like our skin, it can almost seem to lose its elasticity a little bit (especially if it has had a life full of product and blow-drying). It can be tempting to do an all over hair dye when you see some gray hairs peeking through. However, in reality, if your hair were around half gray or less, then highlights would look better. It can blend in with the rest of your hair much more easily, and give you more of a natural look, while still concealing the majority of gray. Therefore, it is a better way to do your hair as you age, unless you want to just go gray, of course!
Choose a Bold Lip Color
Our lips can get thinner and lose a bit of their natural color was we get older, due to the natural collagen we have diminishing. Therefore, to make them look like they did before, choose a bold color for your lips. Color can act as a distraction, too, so it is perfect on days when you do not have time to do all of your makeup. Be sure to go for a bold lip look with more natural eyes. A dark, smoky eye, as well as a bold lip color, will be too much.
Don't Hide Aging Signs
Half of getting older and looking good is confidence. If you feel good and are happy with yourself, then you will hold yourself better and naturally look better. So do not be tempted to hide away any signs that you are getting older. If you want to embrace your gray hair, then do it. If you need help with hearing or your vision when you get older, do not be worried about getting hearing aids or prescription glasses. They can make a difference to your everyday life, so they can be completely worth it. Do not shy away from it!
Choose a Capsule Wardrobe
Your style, as well as the fashions, will change as you age. In order to dress well, regardless of current fashions, it is a good idea to go for a capsule wardrobe. Having a few signature items that all go well with each other makes choosing what to wear easy. Some slim-fit jeans, a crisp white shirt, pashmina, and blazer are some pieces that are sure to feature.