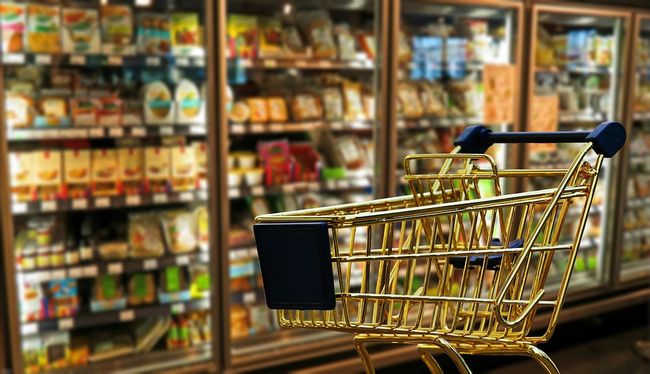 Most of us want to make our money stretch further, and one of the best ways to achieve this is by avoiding luxuries and unnecessary expenditure. Groceries, however, are an unavoidable essential, whether we want them to be or not. In addition, they are not exactly cheap – the average American household is spending a huge $151 a week on their food bill alone. However, it is entirely possible to save a bit of money on this – even if that total was reduced by only $10 a week, that is a free week of groceries every 15 weeks – here is how you can do it.
Make a list
Have you ever wandered into the grocery store for an essential, only to come out armed to the teeth with delicious junk food and armfuls of things you definitely did not need? It is a curse – those stores are basically set up to trap us. Heading in with a shopping list and being strict with yourself is one of the best ways to avoid overspending. Keep this list on a rolling basis throughout the week, and add to it when you think of new things, but never let yourself stray from it. You could also use it as an opportunity to consider what is necessary and what is a luxury and whether you need all of the luxury items you allow yourself.
Avoid the traps
The people who design grocery stores are smart; they know just how to set all these retail traps to drag the cost of your grocery shop up significantly. Tactics, such as buy one get one free sales, are great for getting you to part with more of your money in the belief that you are getting a bargain, when actually you are probably not. Similarly, store cards and memberships are just there to encourage you to spend more than you need to – getting wise to their tricks is the best way to avoid them.
Don't shop hungry
The worst thing you can ever do to your bank balance is head to the grocery store with a rumbling tummy. If you were to compare your shopping cart after a well-fed trip next to a hungry trip, you would see far higher calorie and expensive junk food, and you would probably come away with far more food than you could ever need. If you are hungry on the way to the store, stop off for a snack to ensure you stick to your shopping list, and do not succumb to your stomach's wishes.
Cook in bulk
This is advice more for the kitchen than the store, but it is connected. When you are writing your shopping list, aim to cook a few bulk meals that can be portioned up and frozen. It allows you to defrost and cook a fresh, healthy, low-cost meal when you are tired or short on time. This lessens the likelihood of you reaching for a pricey microwave meal, or phoning for your favorite take-out. Moreover, as a bonus, it is better for your health too.
Trying to get your average spend in the grocery store is a great way to save your family a bit of money each week. Are you already a well-informed shopper? Let me know what some of your tactics are to avoid overspending.