Spring is on the way, which means that soon enough it will be BBQ season once again. There is nothing nicer than sitting out in your garden, relaxing with a glass of Pimms, surrounded by all of your closest friends and family members. Of course, you cannot host spring and summer BBQs and get-togethers if your garden is not a suitable space for them.
When it comes to entertaining, not all gardens are born equal. If you want to have a garden that is perfect for entertaining in, then you need to design it that way. You need to create a garden – or an area within your garden, that is perfectly designed for hosting get-togethers. The question is how should you go about doing this?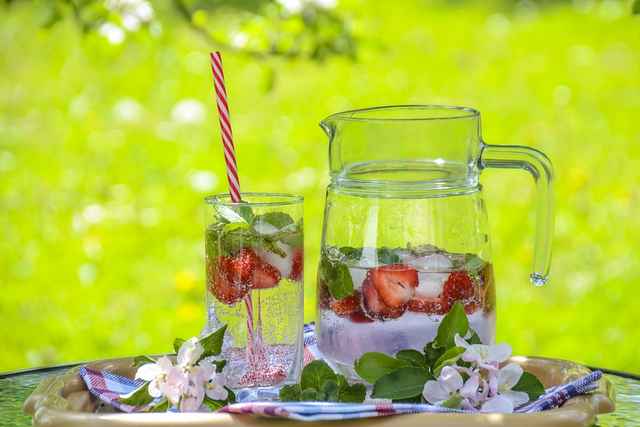 Focus on aesthetics
First, if you want to create a perfect space for entertaining in, your garden needs to be visually appealing. This is important, as you will find that people will be happier to come along to your events and get-togethers if you have a beautiful garden to relax in. Therefore, it is important to ensure that the whole space is well designed and is aesthetically pleasing. Do not forget to think about lighting and heating for those evening get-togethers.
Build an outdoor kitchen
If you're going to use your garden to host get-togethers for your friends and family, then it makes sense to build an outdoor kitchen, as long as there's space for it that is, and you can afford the cost of building it. The great thing about having an outdoor kitchen next to your BBQ pit and outdoor eating area is that it makes cooking alfresco easier, as you have access to a sink, worktops and anything else that you might need. Believe it or not, creating an outdoor kitchen does not have to be too expensive, it just depends on what materials you use and where you get them. To ensure that you get the best price, visit your local builders merchants and get an idea of what they are charging before taking a look online, to see which your best option is.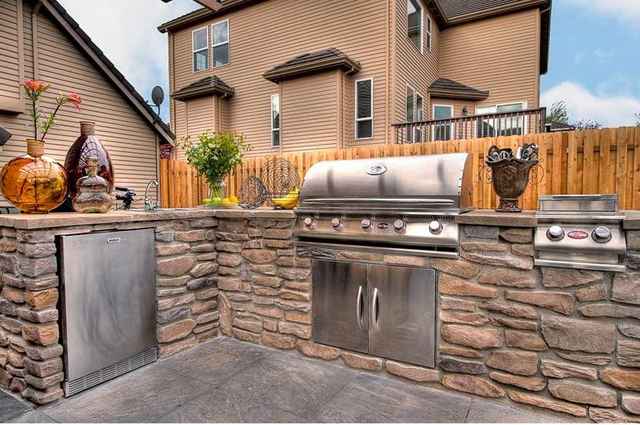 Comfortable furniture
To ensure that your BBQs and get-togethers are enjoyed by all, it's important to ensure that not only do you have plenty of outdoor seating but also that it's comfortable. There is nothing worse than being sat on a chair that is uncomfortable, so make sure that you have plenty of comfortable seating. An easy fix for making uncomfortable chairs more comfortable is adding outdoor cushions to them – it is cheap and effective.
Outdoor speakers
You cannot hold a get together without music, even if it is just background music. Instead of having to use a smartphone or plug-in speaker to play your music, consider having outdoor speakers installed.
There you have it, everything that you need to know about creating a garden that was made for entertaining in. I hope that the above ideas have given you the inspiration that you need to create the most incredible space.