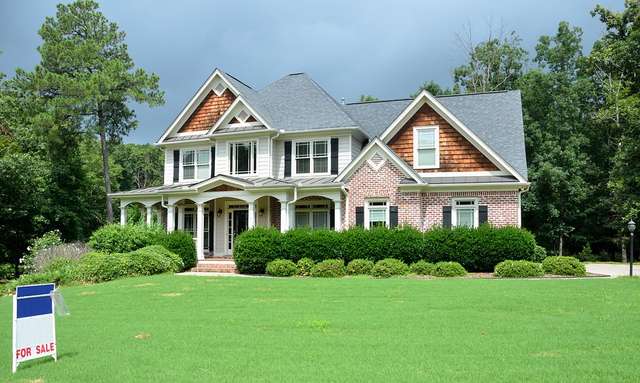 If you do not want to suffer problems caused by previous occupants of a house, the most obvious solution is that you should buy a new-build property. That is a pretty sound option, on the surface of it. No one else has had the chance to ruin it with their DIY (lack of) expertise yet – it is a fresh page, just waiting for someone to fill it with a life and memories.
Have you ever heard the saying: "if it seems too good to be true, it probably is"? That might seem tangential, but for this, it is really not – because sometimes, a new build can have its own kind of problems. This is not mentioned to try to dissuade you from a course of action you have settled upon; but it is designed to raise awareness. If you are looking for a simple, fuss-free move, then a home purchased brand new or designed to your specs thanks to luxury home builders, could still have its fair share of issues.
Being forewarned is to be prepared, so here are a few kinks in the road you need to be aware of.
1) Settled Communities Are Easier To Settle Into
If you buy a house in a settled community, you are moving into that community too. The neighbors know one another; there are probably established norms, and ways of life that you can easily step into.
With a new build, that is unlikely. Of course, some new builds are created in existing suburban areas alongside older buildings – but the vast majority is completed as part of a new estate. That means there is a settling in period for everyone, so it might take a while to be established. If you are big on the community and knowing your neighbors, this is something to keep in mind – you might need to make an extra effort.
2) Building Problems Happen With New Builds
You might be stuck with a dodgy repairs job in a house formerly occupied, but builders can make mistakes as well. That is why it is still worth getting a survey even on a new house – it might seem like a waste of money, but it is better to go into a massive financial transaction with your eyes wide open. If you have been involved in the building of the house – if you have commissioned the design yourself or have bought off-plan – then you can ask for further advice on decisions that have been made and materials used. It might even help when you come to do your own renovation work down the line.
3) Everything Is Based On Educated Guesswork
With a new home, a lot of the work that goes into its construction is educated guesswork. The best example of this is if you are near water. It can be thought that you are not going to suffer from flooding, but that does not guarantee it until you have actually lived it. You are the guinea pig in this scenario, but applying the same strictness to household maintenance and care can help protect you.
So does buying a new house guarantee it will be perfect? No – but with the right cautions, you can get as close to perfection as is possible.