For the majority of us, buying our first family home is a goal to aim for. It is a big step and one that should not be taken lightly, and there are house-hunting mistakes we will want to avoid, but what should we should know before we buy that first and all-important home? Here are four questions to ask yourself before you buy your first home.
1. Can I Afford It?
Buying a house is a big financial commitment and you want to make sure that you can afford it. You need to create a monthly budget with all of your outgoings. Now you can work out how much you can afford for a monthly mortgage payment, homeequitylineof.credit has an online mortgage calculator that is helpful in giving people an idea for how much they can afford. Do not forget that you need to make sure that you have enough money set aside for moving costs. You also want to ask yourself if you are mortgage-worthy. Take a hard look at your finances; what is your income compared to your debts? Do you have a good credit score?
2. Is This A Home I Can Grow Into?
Moving home is very expensive. You really want to be planning to stay in your home for at least 5 years. You need to think about building up equity in your home. Ask yourself where you think you will be in 5 years time and does the house fit in with this vision? You do not want to box yourself in and suddenly find that you are desperate to move but unable to move. If you are living on your own now but see yourself with a family in five years, then perhaps you should be looking for a home that has more than one bedroom.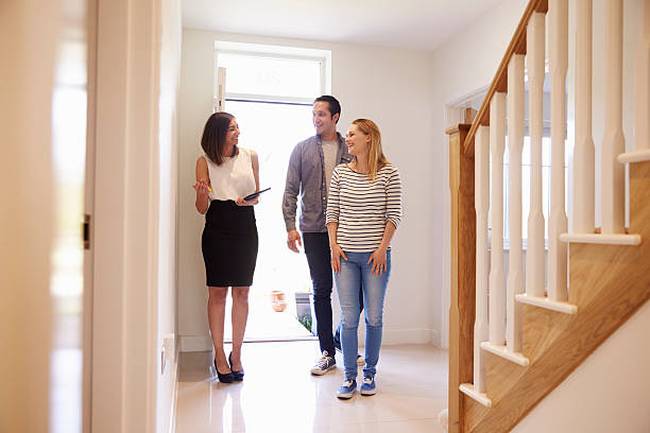 3. Is This House Worth My Money?
Don't be swayed by pretty finishes. Look beneath the paint and ask yourself if it is worth the money. Is the house in the right neighborhood? Does your purchase price reflect the home's market value? Are you happy with the size of it? How much will you spend on monthly outgoings? As well as your mortgage, you need to think about property taxes and home insurance. Will it be an expensive house to maintain? Victorians and Craftsmans homes are beautiful but they can be costly to maintain. Also, Make sure you budget for cable/TV and internet.
4. Are You Really Ready?
Finally, you really need to ask yourself if you are ready for such a big personal and financial commitment. Do you have any doubts? If you are feeling unsure about buying a house then it probably suggests that you are not quite ready. Take your time and stay in rented for a bit longer. If you are unsure about the security of your job then renting gives you more flexibility and means that you aren't tied down to one area. Renting is also a good option for people who have no savings. Stay in rented and get saving for when you are ready to buy that dream home.