If you like many other people enjoy spending time in your garden, then you are probably looking forward to the impending summer. However, before your garden can be up to scratch there are likely things you want to do to it to make it a better place to spend your time. You can make or do many kinds of improvements. Some you will need help for, others you can do yourself. What you do will depend on your garden and how you want it to look. These tips can get you started and help your ideas grow and flourish.
Decking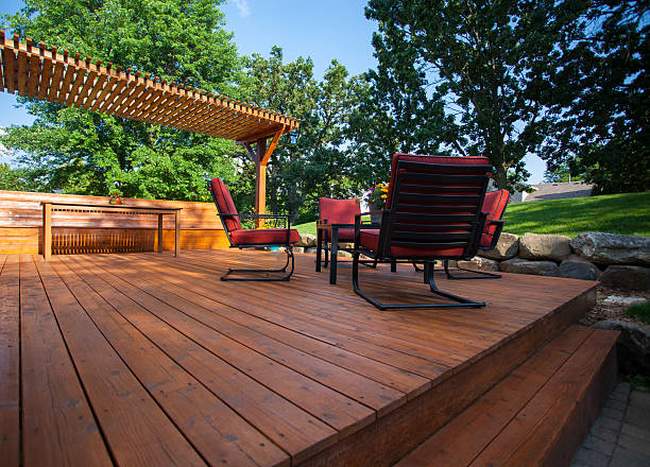 Decking can be a great addition to any garden and it means you can spend less time mowing the grass and more time sitting in the sun. There are many things you need to think about along with decking. For a start, what other stuff do you want to add to it? Decking lights are a great feature that can help you stay outside for longer periods after the sun has gone down. You can also think about adding patio heaters and seating. Make sure the decking is well planned out so that it fits well into your garden and does not look disjointed and mismatched. You can do it yourself, but for the best results consider using a professional contractor.
Play Area
If you have kids, this can be a great bet and an idea that really earns you credit. If you have a spare corner or edge, then consider using a play area. Buy a play set like a jungle gym or some swings. You can even make your own swing out of any existing trees. You need to make sure the flooring is suitable, like bark or wood chip instead of hard patio; otherwise, there could be some form of accident if your child falls off.
A Gazebo
If you regularly have people over at your house, a gazebo can be a good way to ensure they have the shade they need when the sun is sweltering. It also ensures people can take shelter from sudden bouts of rainfall. If you have the space, a gazebo can be a brilliant addition; if you do not, then maybe settle for a parasol or an awning of some kind. You do not want to cram something in that clearly does not fit as it look silly.
Treehouse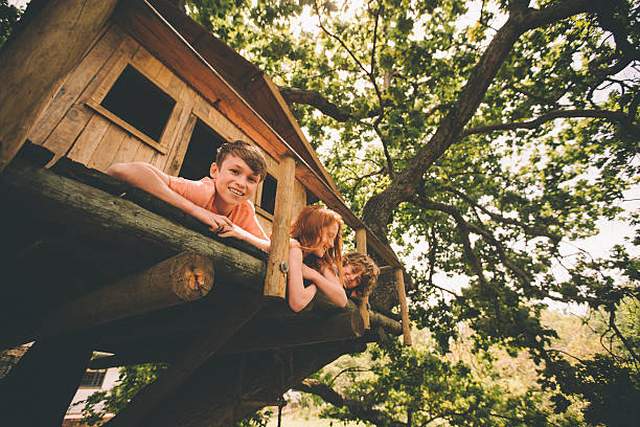 A treehouse is an ultimate addition for kids and adults alike. It can really give your garden a magisterial appearance and a source of endless entertainment for the kids. Think about the trees you have and how a treehouse would fit into your garden. Make the calculations. It may not be possible, and as a result, you could settle for some kind of wooden house at the end of your garden where the kids can play instead.
Fire Pit
It can ensure you get to stay outside even when it grows slightly chilly. You can buy one of these, or even better build one into the floor so that it does not stick out like a sore thumb. This is a great idea for those you love staying outside well into autumn.