If your bathroom is starting to look a little worse for wear and you are not having as relaxing a time in there as you perhaps could, you might find the following hacks to make your bathroom better to use.
Dealing with Low Pressure
There is nothing worse than heading for a hot shower only to find that the water pressure is so low that you barely get the muscle relaxing benefits that we all know a spray of hot water can bring. When this happens, you can either invest in a waterpik elite shower head, which will give you a much stronger spray for the same amount of water, ensuring that every shower you take is a pleasurable one, or you can try cleaning the shower head inside and out with vinegar, because more often than not, low pressure is caused by a buildup of lime scale. If neither of these things work, it might be time to call in a plumber, because you are likely to have a more serious issue on your hands.
Doing Away with Dirty Faucets
If there is one thing that can bring down your bathroom in an instant, it is the problem of dirt, dingy faucet handles, which are past their best. If you have tried and tried to clean them, but they just don't look as good as they used to, if you don't want to go to the hassle and expense of buying new ones, get a screwdriver, remove the handles and soak them in vinegar for a few hours, before scrubbing them with an old toothbrush. They will soon be sparkling again.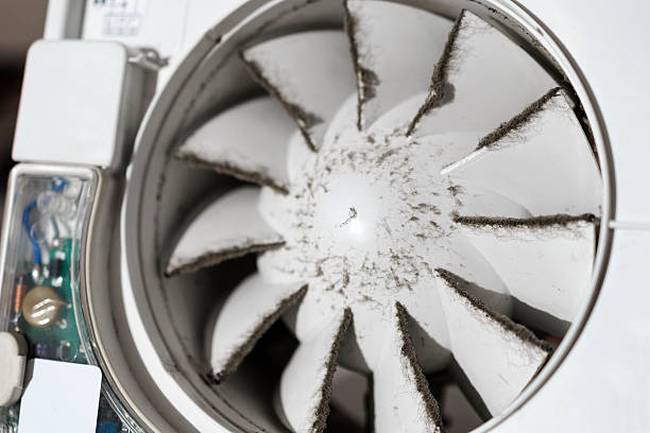 Improving the Efficiency of Your Exhaust Fan
Is your bathroom getting all hot and steamy for all the wrong reasons? It could be that your exhaust fan is suffering from a buildup of dust that has stopped it from working to its full potential. Luckily, this is easily remedied by using your vacuum's brush attachment to clean the fan thoroughly. If this does not work, use a dryer vent brush to check the fan's exhaust pipe for any blockages. This should sort out the problem.
Clean Up Your Cabinets
If your bathroom cabinets have seen better days, but they are still in sound shape otherwise, sand them down, prime them and then add a fresh new coat of paint to give them a new lease of life. Add some new handles, and it will look like you have remodeled the space completely.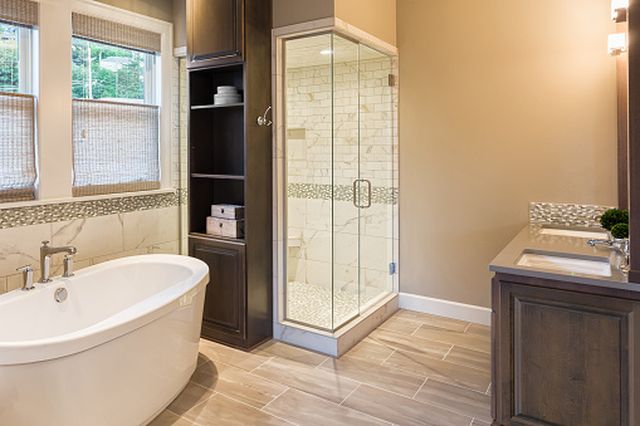 Fix Broken Tiles
If a couple of your bathroom tiles are cracked or broken, it can make the rest of your bathroom look dingy, even if it is in pretty good condition overall. To remedy this, use a tile saw to cut around the broken tile, use a hammer, and chisel to remove it, being careful not to touch the surrounding tiles. You can then apply a new tile it its place, before re-grouting and sealing the area.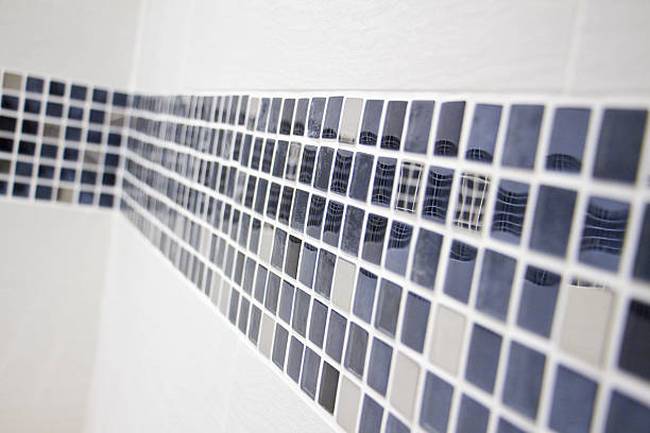 Get Rid of Grimy Grout
One of the biggest mistakes that homeowners make is failing to seal the grout lines once their bathroom has been tiled. This, quite quickly, results in dirty, discolored grimy grout that looks truly awful and gives the impression that they do not clean their bathroom very often, even if they do. Thankfully, dealing with this is as simple as mixing hydrogen peroxide with baking soda and applying it to the grout before scrubbing it with a heavy-duty brush for that purpose. Once cleaned, apply a sealant for long lasting results.
Keep Mold at Bay
Mold can only grow where there is moisture, which is what the bathroom is particularly susceptible to the unsightly growth. In order to avoid cultivating mold in your bathroom, you should, first and foremost ensure that there is enough air in the bathroom. Secondly, you should also run your exhaust fan when you are using hot water, and you should always use a squeegee to remove moisture from shower curtains, walls and floors, immediately. Finally, if there are any leaks in your bathroom, deal with them quickly to avoid the presence of excess moisture in the room.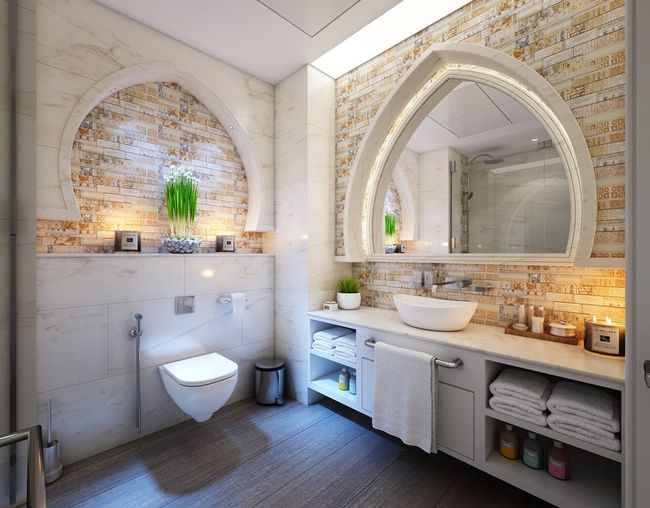 Increase Your Storage Space
If you simply do not have enough shelf space to store all of your bathroom products, consider using the empty space around your sink by installing a pedestal sink cupboard, which will not take up too much useable space, but which will give you adequate room to store all those soaps, shampoos and accessories that you need in the bathroom.
Do you have any simple hacks to make the bathroom better? Please share them below.