There is an underlying tense period for parents when their children are growing up in the very early stages of life. Toddlers do not have strong immune systems, and although they can be full of energy and seem strong, common illnesses can bring them down. It is no fun at all for parents to see their children hurt or in pain, and illnesses are no different. It is understandable if parents are overprotective of their children and want to keep a clean environment. However, you cannot always be with your children to make sure they are living in an atmosphere where bacteria are treated as the enemy.
In order to protect your children from germs when you are not around them, you need to get them to do it for you instead. Instilling precautions against invading germs at a young age in children is a task of persistence. Nonetheless, take control of what you are trying to impart specific knowledge to your children, but when they are toddlers, it is difficult for them to understand why you are giving them this information. This makes it harder for them to latch on, but with a few simple guiding factors, you and your children can work together to avoid getting sick.
Avoiding Shigellosis
This recent article http://www.unsafefoods.com/2017/06/29/children-sick-shigella-outbreaks-hit-kentucky-florida/, explains how Shigellosis is a vomiting and diarrhea bug that is highly infectious and is normally spread by unsanitary practices. In can spread in places such as daycare centers from soiled nappies, puss and infectious bodily fluids like urine or saliva contaminate food or drinks. It is passed from person to person, by touching doorknobs, toilets, and hand-to-hand contact. Shigellosis causes dysentery, so it is nothing to be taken lightly. An outbreak can cause children to vomit, have runny, watery diarrhea, severe stomach cramps, a high fever and sometimes dizziness. Children who have caught the illness should stay at home for a week so that the bacteria can flush itself out of their system. Doctors can prescribe antibiotics, but this only causes the bacteria to swell around their system for long.
Children should be taught to avoid this by generally speaking up. If they see dirty filthy clothes or nappies at the daycare center, they should inform their parents straight away. This kind of behavior is unacceptable by the staff, and leaving around disgusting items is only going to end in illness. Equally, if your children spot another child being sick or having to go to the toilet many times during the day, it is best to advise them to keep away from that individual. Children can be caught up in playing and forgetting that a sick child poses a big threat to their own immune system. Avoid touching the things that the infected child has touched and try to sit further away during class. Do not share drinks or touch hands with the ill child, and teach your children not to put their fingers in their mouths if they have been in the vicinity of the illness.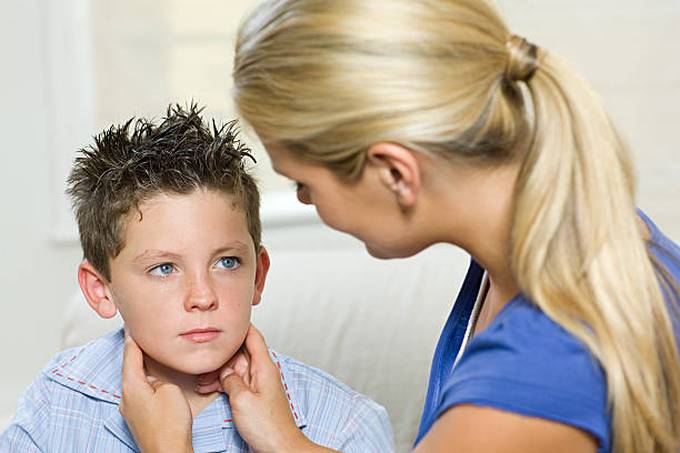 The mumps
Mumps is also contagious, and a viral infection that is very common in children between the ages of 5 and 14. Rarely do you see an outbreak but it is distinctly painful as the sides of the face, under the parotid glands that are found just under the ears. It is caused by the mumps virus that is spread through the ingestion of someone else's coughing and sneezing. The virus moves from the respiratory system from where it was caught, up to the face, eyes, and throat. The swelling begins, and the skin can become very sensitive. The muscles of the face will start to ache the virus enters the cerebrospinal fluid which is found in the brain and spinal cord. For both boys and girls, the virus attacks the genitals, causing the testes in boys to swell and the ovaries in girls to do the same.
Inform your child, that if they see another kid with a swollen face that they should inform the teacher or caregiver, and stay away from that child as a precaution. The mumps distinctly causes a 'hamster face' appearance with the cheeks bulging out and to the side. You can spot this illness if another child is complaining about joint pain, as the lack of muscle strength directly caused by the swelling and viral infection makes muscles feel fatigued. This puts more pressure on the skeletal structure, causing fingers, wrists, hip, and knee joint pain. An afflicted child will also have a headache and complain of a high temperature. Although these symptoms are common with other illnesses, the combination of all these signs adds up to the mumps. Instruct your child to go find a teacher if they are concerned and avoid contact with the child directly.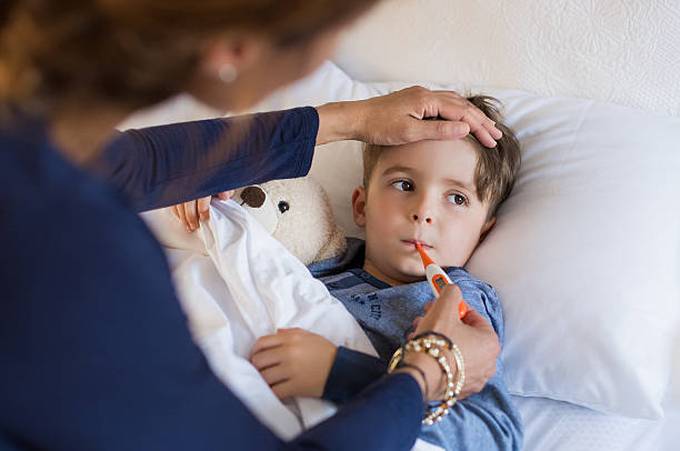 Guarding against the flu
One of, if not the most common illness in the modern world, is influenza. A virus that attacks the sinuses and mucus in the nose, throat, and chest causes it. Children and the elderly are especially weakened by getting the flu. Because their immune systems have not properly developed or are weak, it can be a very distressing time for the afflicted. There are so many different strands of the flu virus and the reason why there isn't a cure yet is because the virus often mutates, keeping one step ahead of our white blood cells. The flu is very contagious, and spreads like wildfire, through both the air and physical contact. The flu can also linger on objects for over 24 hours so unless the area is wiped clean with a bacterial chemical or tissue, the chances of being infected are still high.
Inform your child to take certain steps so that they may avoid getting the flu. If they see another child sneezing and they do not put their hand over their mouths, millions of germs are let out into the air. Inform you, child, that if they see this at daycare, to try not to breathe in from the direction of this occurring. Tell them not to touch the other child that seems ill, as well as, not touching the things that they have touched, such as a crayon or door knob. Flu spreads through personal contact like handshakes, hugging and through saliva such as kissing or sharing drinks. Warn your children to avoid this when they see someone with the flu, whether on the playground or in the school.