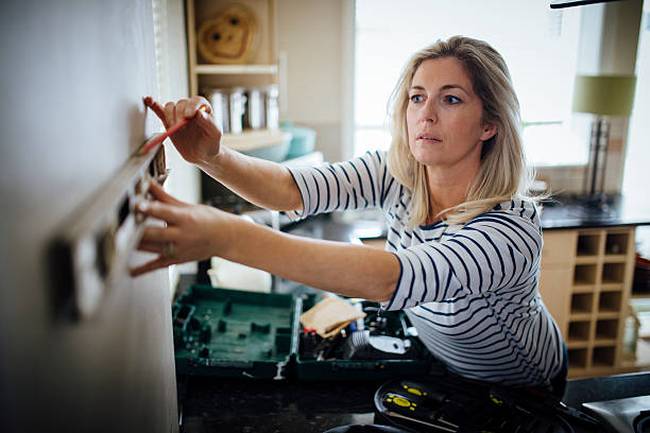 Your home should be a reflection of who you are, your personality, lifestyle, and hobbies. It should be a place you are proud to call your own and enjoy coming to at the end of each day. It is your space, your sanctuary, and your place to do whatever you want with it.
So whatever you are into, here are a few ideas for making it unique and personal, and somewhere you can be proud to call your own.
Decor
Decorate your house the way you want it. Got a favorite colour? Paint the outside or inside of your house accordingly. Fancy putting up some artwork? Why not try an abstract painting or a wall sculpture to give a room character. Mix and match the colours according to your taste. Your visitors may not agree, and the Feng-Shui experts may be up in arms about, but do with your space as you please.
Photographs
Photographs on display are a great way of giving your house a sense of history, a life lived, and people loved. They are your precious memories, be they pictures of family or friends, or places you have visited, your photographs are part of your personal journey and are to be treasured. Surround them in quality picture frames and display them in your personal space or in public where they will make great conversation starters at parties and other social gatherings.
Collectibles
Whatever your hobby, don't be ashamed to hide your collectibles in a drawer or cupboard. Put them on display, on stands, shelves or your coffee table. Into stamp collecting? Frame and display them on a wall. Enjoy vintage cars? Set up a whole cabinet devoted to your collection, preferably with a sign saying 'do not touch.'
Lifestyle
We all have a hobby, so have a specific room or area in the house devoted to it. For example, if you are an avid reader, have a reading corner, with a bookshelf and comfortable chair to sit in. Make sure you have a lamp set up, to illuminate you in your quiet corner. Enjoy board games? Have a chess board set up in the hallway, ready to challenge your next opponent. A movie buff? If you have the technical know-how, set up a room with a movie projector, and classic film posters on the wall. A keen video game player? Again, have a dedicated room or area, with shelving to display your games, and perhaps a cabinet to house the various games consoles you have collected over the years.
Objects
There are many things in your home that can be personalized. For starters, why not give your house a name and put up a plaque on the wall outside. Buy some plastic letters and name each room of your house. Your visitors will never mistake your bedroom for your bathroom again.
Go online and order personalized mugs and tea towels adorned with your face. Embroider your bathroom towels with your initials. There are so many things you can do; your only limit is your imagination.