Birthdays, anniversaries, general celebrations are all beautiful events to attend and enjoy, but sometimes they can wipe our finances for a few weeks, especially if you have a larger family than most. Keeping up with all the dates is one consideration, but when it comes to purchasing gifts, the money spent on celebrating, and travel expenses to see family members who don't live near you anymore, you might find that your dollars aren't stretching as far as they used to.
Never fear though, for there are ways to save money on your gift ideas for the whole family, without resorting to a lesser quality of gift idea.
Contribute Toward a Bigger Gift
Contributing towards a larger, more significant, purchase with other members of your family or friendship group can help you split the cost, save money, and buy a better, more useful item gifted to the intended recipient! This is a brilliant way to make the intended recipient feel loved, as this also comes with the feeling that they were worth organizing a large token of love for.
This also might help them in a variety of life situations if you are practical, such as purchasing them a great second-hand car for their needs or allowing them to visit that festival they have always wanted to attend. A little foresight and a little planning can go a long way.
Use Coupons
Using coupons is a great way to make savings on the smaller, personal purchases you are planning for. This Amazon couponing article would be a great place to start. Looking around for the best deals sometimes can be easier than waiting for a sale or conducting drawn out research to aid your purchase. You might even be able to foot the cost for an item otherwise outside of your budget thanks to this!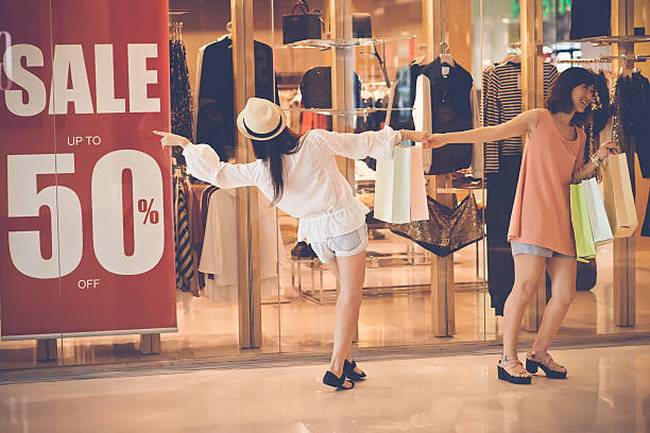 Wait For Sales
If needs must, waiting for sales can lend a helping hand to your finances for the month. As always, foresight and planning can help you identify the best-discounted goods. Notice there is an electrically focused garage sale taking place in your neighborhood. Why not see what you can pick up and negotiate the price of? If the intended birthday you want to purchase for is three months away, but there is a sale going on right now, for the appropriate item, why not pick it up, click here for a great deal, and save money long term? This careful forethought might save you more dollars than you think.
Make a Gift Yourself
The personal touch, even in our highly disposable consumer culture, is one of the more heartfelt and loving ways to show your love for someone. No matter if you are knitting a sweater, or weaving a basket, time invested in the creation of something is often more worthwhile than something shiny you have bought from a store. Just make sure the item you create is of practical and sentimental value. A knitted cardigan in summer might not be the best token of love, for example.
These ideas will help you stay consistent with the quality of gift you would like to bestow upon that special someone, but it does not mean you need to affect your finances too hard to achieve it. In summary, planning, forethought and understanding the tastes of the person you are gifting for will always be the superior approach.