With all the sporadic spring-cleaning that has been going on across the globe recently, you would think we would have our homes sparkling from top to bottom by now. However, there is always one space that is forgotten. Well, actually, it is not forgotten, it is purposefully ignored, as one tends to feel a migraine coming on just thinking about tackling the unruly chaos that is, the garage.
Yes, the poor garage certainly lands at the bottom of the list every time we do our annual spring-cleans, as the task itself can just seem too enormous and endless. It does not have to be such a nightmare task, however, as today we show you how to whip your garage up into an organized and clean space to be proud of.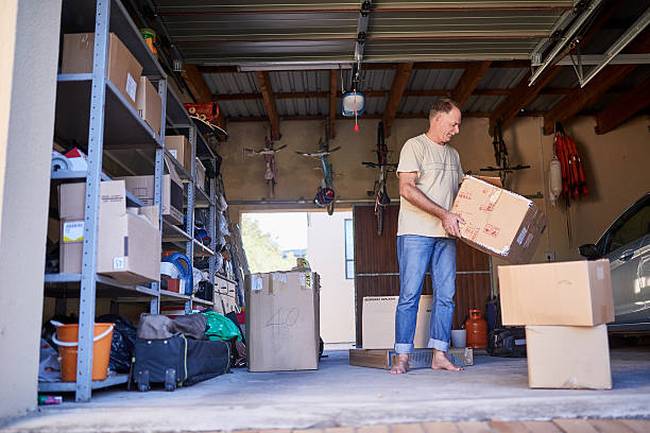 First Step- Be Ruthless
The garage undeniably tends to be the dumping ground for unwanted and discarded items not deemed quite inadequate enough to be thrown away. A few years of sitting around, forgotten in the garage however should have you happily throwing items such as this into bin bags, ready to be rid of once and for all.
So by getting rid of unnecessary items, to begin with, is the best place to start as you will begin to unearth more space and can then focus on the items that you want to keep.
Organize and Store Properly
Now is the time to begin looking at what you have left. Items such as, children's buckets, spades and rollerblades should all have a home, so look at investing in some solid storage units to put all your bit and bobs neatly away. Out of sight, out of mind. Until your next trip to beach or park that is.
Use the Walls
The walls in your garage are a key storage element in any garage. So think about mounting some wall hooks to hang up bicycles and other larger items.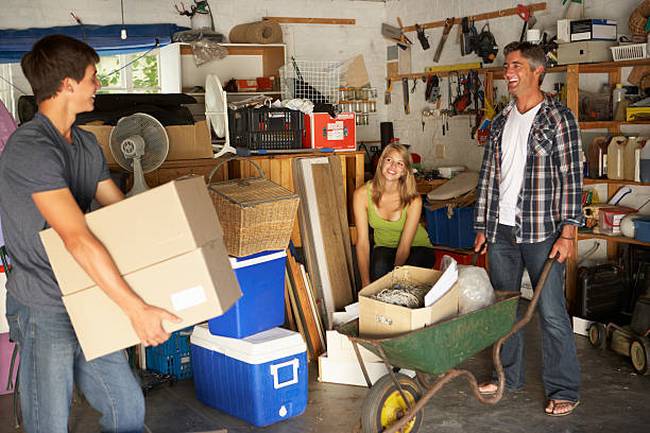 Treasure Chests for Easy Access
What about all your families sporting equipment? Rather than having dirty trainers, skis and basketballs littering up your garage why not purchase a couple of wooden chests where all sporty items can be left and easily accessed whenever needed.
No More Tripping over Toolboxes
Keep your tools and toolboxes organized by creating your very own tool wall. Simply find a good sturdy wood background board. Using nails as hangers draw around each tool so they will always be put back in their correct place.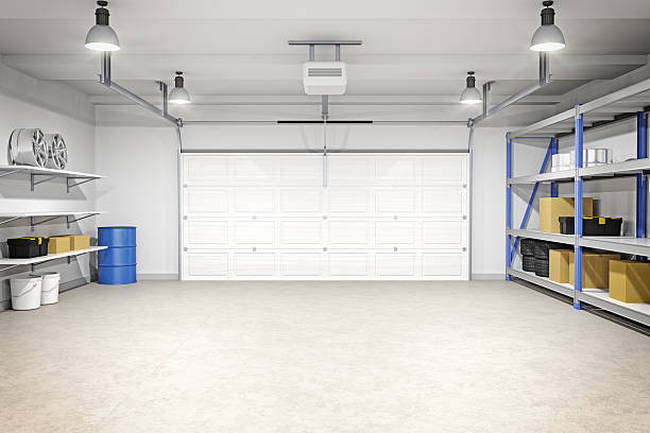 A Lick of Paint Covers a Multitude of Sins
Why not really go to town and make your garage happy by treating it to a lick of paint. Choosing a cheerful color for your garage can instantly transform the space into a more cheerful and inviting room. If you are feeling really enthusiastic, why not paint the garage door whilst you are at it. Make your life easier by investing in a super paint spray machine. The Wagner Flexio 890 paint sprayer will half the painting time and is actual even rather good fun.
So, as you can see, with the above simple spring cleaning tips, your garage can be looking as lovely, clean and organized as the rest of your house within a jiffy.