Throughout life, everyone has to deal with certain large events that, while stressful, are also critical for progression. An example could be applying for that big promotion, which is always nerve-wracking because of the risk of failure. Alternatively, it could have something to do with emotional issues, such as ending a toxic relationship.
One thing that is also categorized as a big life event for many of us is moving house. It is something everyone does at least once in his or her lives, and for many people, it is something that becomes quite a regular occurrence (especially if you rent your home).
Living in the same area for years on end can become tiresome for some of us. While there is nothing wrong with being a home bird, it can be argued that by staying put, you are closing you and your family off to new opportunities and experiences. Despite all this, however, many people continue to put off moving house. If you have been considering moving out of your current place, but cannot seem quite to commit to the process, here are a few things you may be able to identify with – and some things you can do to help you finally face the situation and move!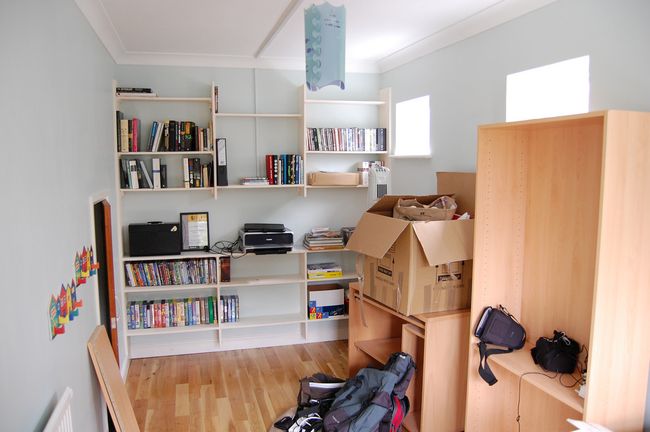 You haven't found the right property
There is little worse than not feeling a connection with your current home. Maybe it has become neglected, or maybe there have been some negative changes in your neighborhood that make you feel no longer feel safe there. This can be a difficult way to live, and even more frustrating when you can't seem to find the right property. The important thing to remember here is that you are unlikely to stumble across a house that ticks all of your boxes – and even if you do, you may have to compete with another buyer in order to secure it.
Living in a house you do not feel at home in is not good for you or your family, so you may need to rethink your requirements if you want to move out in good time. This does not mean that you have to lower your standards and move somewhere old, or unfinished. It just means that you may need to be willing to compromise on certain things.
For example, perhaps you wanted a house that came with a guest room, and you have been unwilling to budge on that. However, sit back and consider whether you actually need this feature in your new home right this second. Let us say, you may have found a lovely three-bed family property with an amazing garden, but no guest room as of yet. If the house has ample attic space or a good sized, warm basement, why not consider doing a guest room conversion in months to come? You could also add value to the property this way, so open your mind a little, and you will start to see the homes you view in a much better light.
You think it's too much hassle
It's been said before, and it will be said again – moving house is up there with some of the most stressful things life has to throw at us. However, nine out of ten times, we only think this because we only hear about moving horror stories – never about any of the moves that went without a hitch. In addition, most stressful moves are that way because the owners have failed to prepare properly.
As difficult as it can be to juggle work, children, a social life and moving house all at once, you cannot possibly expect to complete the move in one day alone. You will need to set aside a number of days to clean your house down (especially important if you are renting) and to start taking some of your possessions to your new place. If you can afford to, take a couple of days off work to do this, or agree to work overtime to make the time back. Booking days off work to move house might seem crazy, but in the future, you will be glad you did it!
Additionally, remember that you do not need to do it all yourself. Even if you have obscure items in your home, such as a grand piano, teams such as those at cheap suburb removals are trained in getting your things safely from A to B. Many people do end up trying to move everything themselves, but this is time-consuming and exhausting. Finding a company you can trust is integral, and will make your whole day significantly easier.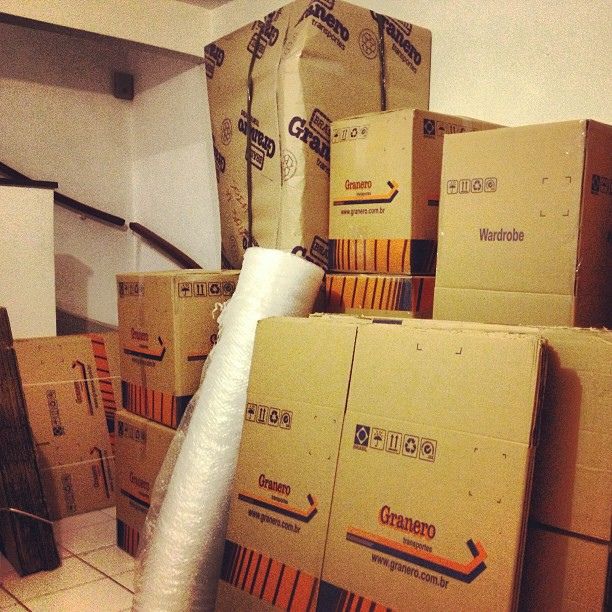 You are attached to your old property
We humans are fickle creatures, and as crazy as it sounds, frequently end up getting attached to inanimate objects. Our homes are one such example of this – but more so because they are the places where we make memories. For this reason, many of us have a strong emotional attachment to our homes, which make it difficult for us to leave them.
You may even be in a situation where you know you should move – in order to improve your job prospects, perhaps. However, the thought of such a big life change may scare you, and that is why you end up putting it off. This is very understandable, but it also needs to be nipped in the bud as soon as possible. Remember that your house is just a house – especially if you rented it, in which case it was not really ever yours anyway – and that wherever you go, you will be able to make the place feel like home.
On moving day, try not to spend too much time wallowing around your now-empty rooms – it will only make you feel worse. Have a quiet movement alone in the property if you need to, but otherwise, try to look to the future with excitement instead.