If you love the idea of making over your home, then you are not alone. Many of us are creative enough to come up with some stylish ideas that will make our homes look incredible. All you need to do now is to figure out which room you are going to start with! Even if you only have the time and budget to focus on one room at the moment, it is important to consider the overall theme for your house. Think about how you are going to connect each room and make your style flow from space to space.
Hallway
The hallway connects your entry point to every other room in the house. It should feel light and airy as well as welcoming. Consider lighting here that will illuminate the best features. A mirror can make the space appear bigger, and is quite handy to check when you are on your way out! Add a quality doormat to a hardwood or tiled floor for quick and easy cleaning.
Kitchen
Your kitchen might be the heart of your home. Even if it is only a small space, think about maximizing your storage space. Keeping the worktops clear of clutter like small utensils or kitchen tools will help the space to appear bigger. Pick vibrant colored splash backs and cupboard handles to give this room more energy.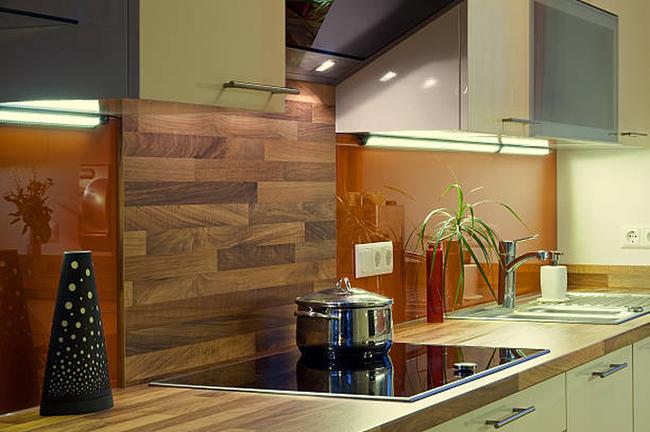 Living Room
Furniture is the focus of this room. Your style may be minimalist, or it may be quaint and cozy. The furniture will define this. You can discover where to buy furniture online that can be delivered to your home with a simple search. This will offer you more choice of style, color, and fabric for your seating. Tables and sideboards also have a place in the living room. Use the soft furnishings to provide those all-important accent colors.
Bedroom
With summer fast approaching, any makeover in here should consider the effects of the heat on your sleep. Keep colors cool this season. Pale blues and soft greens are perfect during the hot months. You can match the wall and drape colors with the bedding sets you choose. For the hottest climates, avoid carpeting. Instead, a beautiful hardwood floor could be ideal.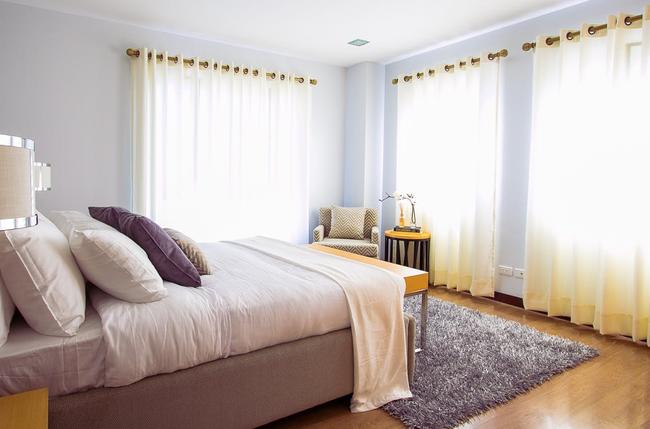 Bathroom
This is the room that we believe we spend the least time in but it could be the room you want to spend more time in after the makeover! If you have an electric shower or a spa bath, you are going to need to hire professional contractors to manage your new installations. As for the decor, the rest is down to you. Pick gorgeous floor tiles that match the wall ones, or complement them in shape and color. Make sure you purchase dedicated bathroom paint for the walls to help avoid mold problems.
A color map can help you design the flow from one room to the next. Simply dab some tester paint on a plan map of your home to confirm the colors complement each other. When buying furniture, pick colors that also work well with your paint choices. Enjoy your beautiful home.