The economy, and the state of our personal finances, may be a little uncertain, but many of us are still holding onto our big dreams of seeing the world, and enriching our lives through all kinds of unforgettable experiences. If you want to expand your horizons like this, but you are not sure how far your wallet will stretch, here is some of the best tips out there for getting the most from your traveling budget.
Avoid Touristy Restaurants
When you're looking for places to eat out, try to stay away from those big, obvious signs saying "we speak English", and large, multi-lingual menus. Restaurants that are more native to the country, and staffed by locals, tend to be cheaper, and generally serve better food. It is best to look for a small menu, written in the local language. If you are too embarrassed to ask for translations, just go with the daily specials!
Travel at the Right Time
You can save a considerable amount on flights and accommodation simply by traveling off-season. The right times to do this can vary depending on the destination. When you are traveling to Europe, for example, you are generally better off flying October through to April. Flights and accommodation will be cheaper, and you will find the big cities less crowded as well. There are various websites such as skyscanner.net that can help you travel at the right times.
Camp Where You Can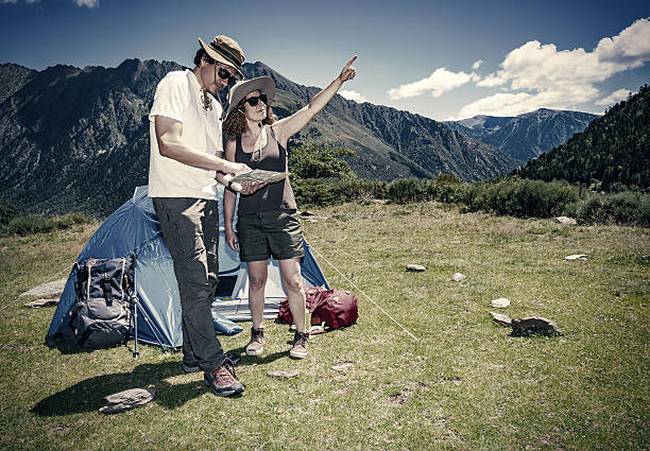 If you are planning an entire world tour, and you are going to find accommodation in each separate country, the cheapest option in terms of accommodation is going to be camping. Obviously though, this is not exactly the most pampering way to sleep anywhere in the world. However, in countries like Spain and Australia, camping can be a very pleasant experience. Check out some reviews of tents on a site like thehumbletent.com, plan your stops, and then watch those savings rack up!
Eat According to the Season
You can save a massive amount on sampling the local cuisine simply by making a point to eat whatever local produce is in season. This is particularly true in Europe. For example, Germans go crazy for white asparagus at some points in the year, and there are seasons in Italy where porcini mushrooms make it into almost every dish that is served! By finding out what is in season, you will get a more genuine taste of the country's cuisine, and more for your money.
Time Your Shopping Sprees Wisely
In places like Paris and London, you will probably be taken in by the massive amount of glamorous shopping outlets, and reach for your wallet as an instinctive reaction! However, if you spend whenever you see something that takes your fancy, you are going to burn through your reserves quickly, and make the tail end of your trip far less enjoyable. Try to save your shopping sprees for the countries where things are cheaper, and your money stretches further. You will be amazed at the difference this can make. For the price of a little souvenir in Sweden, you can fill your suitcase in Turkey!