If you have been checking up on the interior fashion trends that are buzzing about now, you will have realized that there is a definite move toward modern minimalism, with a rustic edge. It is a clean, organic look that can enhance any home. However, as it is so new, you might be wondering how exactly to pull it off. Well, read on to find out more.
Color pallet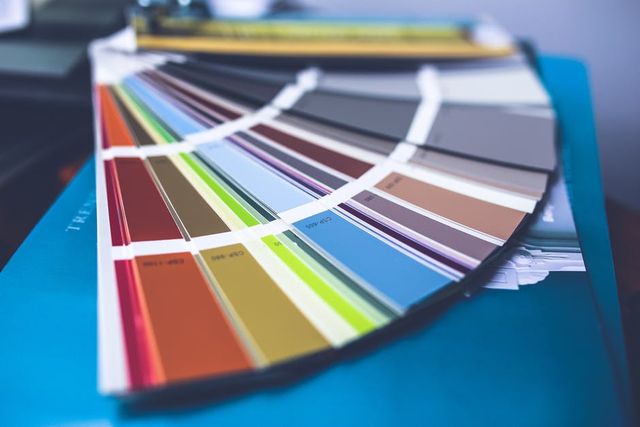 The first element of getting your minimalist, rustic kitchen on point, is picking a color scheme that is going to work for this project. Of course, bright whites and black can be included as they are not only neutral, but they also fit in with the minimalist aesthetic as well. Although, you should not be afraid to soften the tone of the room with some gray too.
In terms of where to place the color, it can work better to keep the walls neutral and go for colored shelving, windows and door frames, and accents on the chairs. This will ensure that the room retains a minimalist and spacious vibe, and does not become too overwhelmed with color.
Chairs and tables
One the easiest and most successful ways of balancing the minimalist base of your kitchen with some rustic accents is to utilize the table and chairs for this purpose.
A long wooden farmhouse table makes a useful addition to this style of kitchen. Shop online or, look in your local furniture stores for something suitable. Remember that you want the table to provide a large surface area of natural texture that will complement the other features well.
Combine this with rustic industrial style metal stools or chairs, either in a neutral gray, black, or in a pop of color if you desire a livelier look.
Work surfaces
Another area that can be used for the rustic elements of this style of the kitchen are the work surfaces. Go for stone worktops that will look natural and last through significant wear and tear.
Alternatively, you could even go for wooden work surfaces in the kitchen. Although it best to avoid the varnished kinds, and go for one sealed with food safe oil instead for a more authentically rustic look.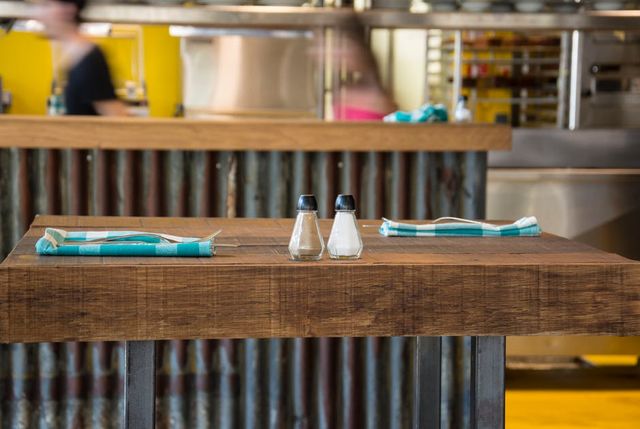 Shelves and cabinets
Now, as the kitchen is a primarily a practical space, you will need shelves or cabinets for storage. However, the choice between them can be a difficult one.
Shelves can look more minimalist and rustic with your crockery or accessories stacked neatly. Nevertheless, having open shelves in a kitchen can be a recipe for disaster, with all of that grease and dust flying around.
In this case, cabinets can be a more practical option. Just make sure you pick something that will work well with the juxtaposition of minimalism and rustic.
Accessories
Like any other room in the house, it is often the accessory that do the hardest work in the setting off the whole design. Nevertheless, to get this right, in a minimalist, rustic kitchen you have to choose your decorative items very carefully.
For example to maintain the balance between the modern and the natural use wooden chopping blocks and chunky handle knives to contract with modern work surfaces or vice versa.
Also, remember to pick simple crockery designs in less than perfect finishes that fulfill the need of being both modern and rustic.